A Fool and His Monet by Sandra Orchard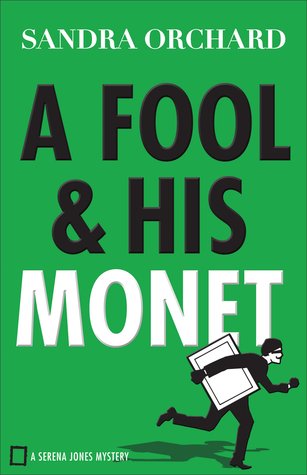 "A Fool & His Monet" by Sandra Orchard is about Serena Jones who is part of the FBI Art Crime Team who besides doing her normal cases is also on the hunt to find out who murdered her grandfather. It starts with Serena in an undercover operation to recover stolen artwork and then goes into the main story which is of 2 stolen paintings from a museum a friend of hers works at. Since this is a mystery. This was a fast paced mystery that at points you could kinda figure out who were some of the people involved in the theft but you are not sure how they are involved. It was a good story but I kept getting very annoyed by Serena's Aunt who is a wanna be cop. Anytime that character showed up in the book I wanted to throw the book as that character annoyed me that bad. But that also spoke to me on how well this writer can write when they can write a character so well that I personally get annoyed by them I also did not enjoy the love triangle in the book. But other than it was a well written and good mystery and I do recommend it.
I was given this book from Revell a division of Baker Publishing Group for my honest review and was not required to give a positive review.