The Maggie Bright by Tracy Groot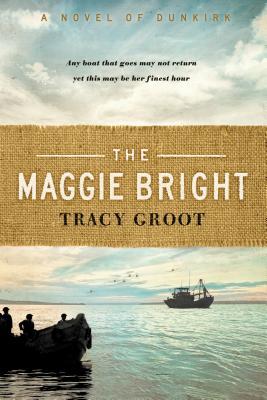 "The Maggie Bright" by Tracy Groot is about a young woman named Clare Childs inherits a boat named the Maggie Bright and across the channel an British Army is hoping to seek refuge in a harbor named Dunkirk. This was a slow book that almost read like two different stories that really never combined except the area of Dunkirk is what was in common between the two stories. I was very disappointed in this book as I hold Christian authors and publishers to a higher standard language wise as the world will be the world but Christians are to be different. This book used a word that in England is considered a cuss word. If a Christian author would not use the cuss words of America then don't use other countries cuss words. Also the story was just all over the place and I could not get into it all. So because of the language and the story was not good I can not recommend this book from a Christian author.
I was given this book from Tyndale Publishers for free and was not required to give a positive review.