Deceived by Irene Hannon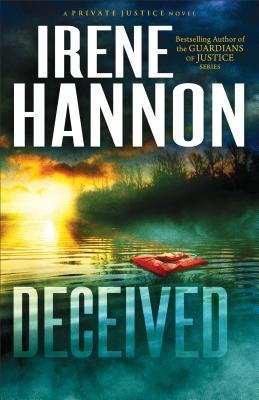 "Deceived" by Irene Hannon is the third book in the Private Justice series (don't worry its a series you can read out of order). Our main character Kate Marshall has lost her son and husband in a tragic drowning accident. Then a couple years later she sees a boy that looks identical to what her son would look like if he was still alive. So she hires private investigator Connor Sullivan who finds a mystery that neither could have guessed. This was a mystery romance story however, the romance portion of the story did detract from the mystery. While I was reading I even forgot about the romance portion as I got so into the book that once I picked it up I could not put it down. The mystery at first was a little bit confusing but then it cleared itself up (I know ironic). The characters in the story are not one sided we have well rounded characters with twists and turns in the story. A very good and intriguing story. I know now I have found myself a new author I really enjoy. I highly recommend this book.
I was given this book by Revell a division Baker Publishing Group for my honest review and was not required to give a positive review.