Dressed For Death by Julianna Deering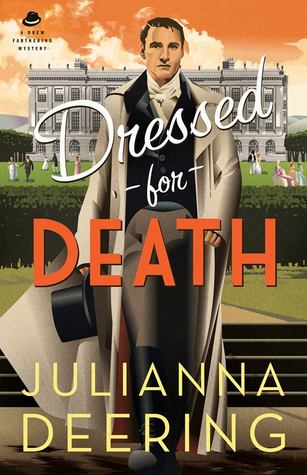 "Dressed For Death" by Julianna Deering takes place in the 1930's as Drew and Madeline Farthering go to house party with old friends only to get involved in a murder that will change how they look at old friends. Drew old friend Talbot Cummins finance is found dead of an apparent overdose of cocaine. I am a big fan of books that take place in the early 1900's, I have no clue why but I am. This book did start out a little on the slow side for me but once it got going I just could not put it down. There were some surprises and other were not so much once I got more into the story I figured them out. I really did enjoy how this book went into detail about drug abuse and drug trafficking happened back then. Sometimes us modern people forget there is nothing new under the sun as sins today have been there for a long time. I don't want to give away any of the story so I am going to stop writing now. I highly recommend this book as a very good mystery.
I was given this book from Bethany House Publishing for my honest review and was not required to give a positive review.