Raising Grateful Kids in an Entitled World by Kristen Welch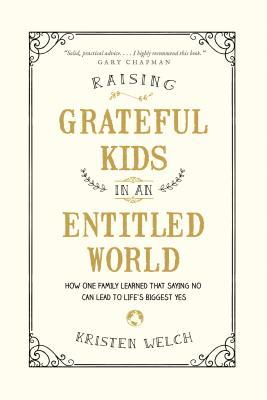 "Raising Grateful Kids in an Entitled World" by Kristen Welch is a book not just steps to help create grateful children but also the author's story on her own children. This book was a very honest book about gratefulness. The author had no problem telling us when her, her husband or children were even thinking or acting entitled themselves. I also enjoyed her writing that there is nothing wrong with having stuff for example but its our attitude about the stuff. She also encourages you while you are teaching your kids to be more grateful not to put them or yourself on a pedestal about it. This book was a good book on teaching being humble. I highly recommend it as it was a great teaching guide for kids and even the parents on being grateful.
I was given this book from NetGalley for my honest review and was not required to give a positive review.